Wayne Greenberg
PHONE (813) 932-5770
EMAIL wayne@swagkrewe.com

Jennifer Dye
PHONE (813) 598-1527
EMAIL jennifer@swagkrewe.com

Barbara Lunsford
PHONE (813) 319-7618
EMAIL blunsford@geiger.com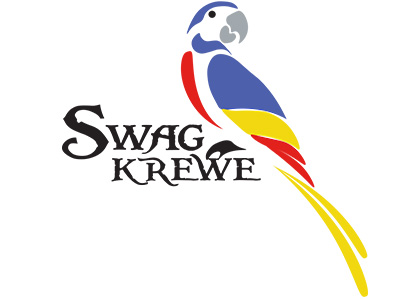 We are the Swag Krewe - a team of promotional products specialists working together to bring our clients more ideas, better service and a broader focus for your needs. Every project, every order, every program will be touched by all of us on this team to insure a better experience. Trends, styles, and targeted products are all being monitored by the Swag Krewe.
You already know some of us. JB of Florida has served our clients for 34 years. The 10 year affiliation with Geiger (the world's largest family owned distributor) has maximized our opportunities for strong supplier relations that translate into tremendous value for our customers. And that affiliation doesn't go away. In fact, it's enhanced.
Under this brand we have expanded all that we do to meet your needs on multiple levels. Please be sure to follow us on social media. Links are below or easily clickable at www.swagkrewe.com!
Meet the Swag Krewe

Wayne Greenberg, MAS-Captain
Founded JB of Florida in 1985, this 34 year veteran built an organization based on integrity, creativity and service. Joining the Geiger family opened up opportunities for clients that took these elements to the highest level in the industry.

Jennifer Dye, CAS-First Mate
Growing up around this industry Jennifer developed firsthand knowledge of the finest suppliers, apparel and branding. Her social media and communication skills will keep the ship on course.

Barbara Lunsford, MAS, CIL-Quartermaster
Keeping the ship afloat, Barbara brings 20 years of experience of navigating in all conditions. Her attention to detail and strong work ethic keeps the flow of all our work sailing smoothly.

Kerry Worden, MAS, CIL-Sailing Master
Beginning her career 25 years ago in Geiger's Lewiston HQ, Kerry is our Southeast sales manager. Trained in customer service, production, supply chain and more, Kerry is the kind of support any Krewe and their customers can appreciate!

Sophia Dye, Disrupter!
Sophia is at the top of her game! A force on Instagram and YouTube where the first video she posted had over 8.3m views and 28k subscribers. Watch for what's new for the youth market with posts from this influencer and hypebeast!